PRIME MINISTER NARENDRA MODI FLAGS OFF KOCHI METRO
On Saturday, Prime Minister Narendra Modi commissioned Kochi's metro rail, which is said to have many firsts to its name.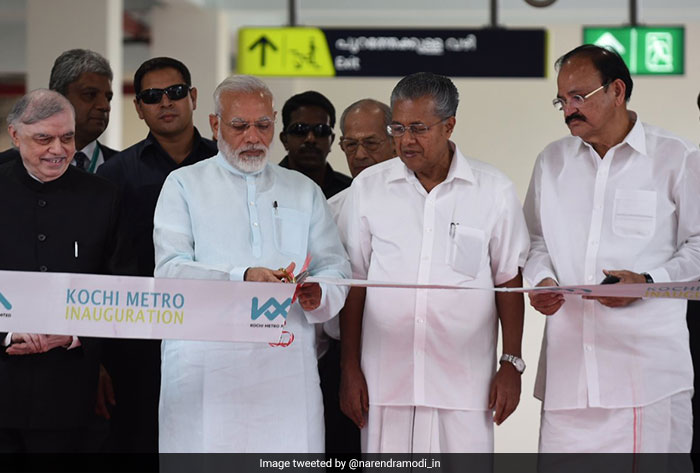 The inaugural ceremony was held at the rail's Palarivattom station where the PM cut the ribbon, after which he took a ride to the Pathadippalam station alongside rumored NDA presidential candidate E Sreedharan, Kerala Chief Minister Pinarayi Vijayan, Kerala chief secretary Nalini Netto, urban development secretary Rajiv Gouba, among others.
The Kochi metro will be India's first to have a water subway that will serve as a feeder service to the rail system, therefore making it the country's first integrated multi-model transport system in the country.
It will also be India's first metro to use solar panels extensively as up to 22 of its stations will have solar panels. And in a likely first, gardens are going to be planted on some of the railway pillars. The gardens are going to be maintained using compost generated from metropolitan waste as fertilizer.
Additionally, the Kochi metro station will be the first to employ transgender people. Twenty three transgender people are expected to resume duty from the first day of operations.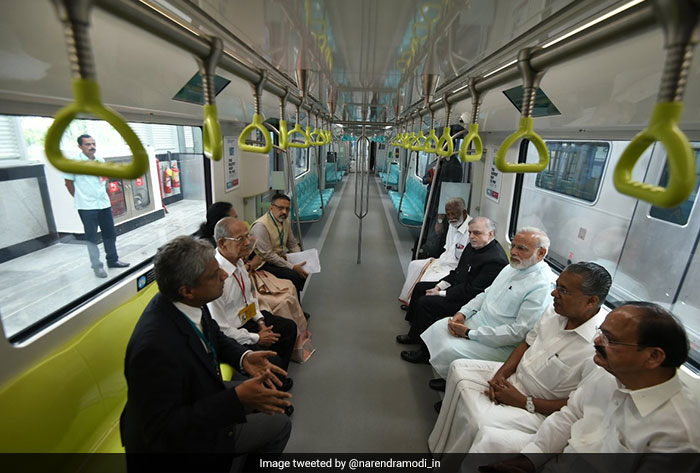 Commercial operations are scheduled to begin simultaneously on Monday by 6 am from Aluva and Palarivattom. Already, 219 trips have been fixed for Monday.